ANNOUNCEMENT


10 January 2018
TO ALL OUR VALUED CLIENT AND STAKEHOLDERS

Please be advised that we are encountering problems with our email hosting service because of some technical glitch. As such, PPPI Officers and staff cannot receive or send out emails from their respective official email addresses. In the meantime, we are using advertisement-supported free email.

For inquiries relative to Memorandum Circular 2017 – 06 issued by the Department of Interior and Local Government (DILG), Ms. Joy Riel may now be reached at

jriel501@gmail.com

. You may also send your queries regarding your orders thru

sales.pppi2017@gmail.com

.
For procurement opportunities, you may send your email to

procurement.pppi2017@gmail.com

.
We apologize for this temporary inconvenience. Thank you very much for your understanding.
.
.

---
Duterte to revive Botika ng Bayan program


The President says he wants P35 billion in Pagcor funds to be devoted 'exclusively' to medicines for Filipinos
Pia Ranada@piaranada

Published 8:51 PM, August 24, 2016, Updated 8:52 PM, August 24, 2016

TACKLING POVERTY. President Rodrigo Duterte reads the document presented by National Anti-Poverty Commission Lead Convenor Liza Maza during a post-Cabinet meeting in Malacañang Palace on August 22. Photo by Toto Lozano/PPD

MANILA, Philippines – To ensure Filipino communites have better access to medicines, President Rodrigo Duterte wants to revive the Department of Health's Botika ng Bayan program.

"I will revive the Botika ng Bayan near government centers," said Duterte on Wednesday, August 24, during a press conference at the wake of a slain police officer in Taytay, Rizal.

The Botika ng Bayan (Pharmacy of the People) began in 2005 with the target of ensuring each city or municipality has at least one Botika ng Bayan outlet from where the community can purchase medicines most needed in the area.

To do this, the government franchises outlets to non-governmental organizations, cooperatives, trade and labor unions, corporate foundations, or religious groups.

According to the DOH, there are 16,350 outlets of Botika ng Bayan and its variants all over the country. But in 2011, the government issued a moratorium on the project due to problems with financing and restocking of medicines.
Duterte plans to address at least the financing aspect by devoting Philippine Amusement and Gaming Corporation (Pagcor) funds "exclusively" to medicines.

"Itong Pagcor, lahat ng earnings ng Pagcor which is about P30 to P35 billion will be used exclusively para sa mga medicines ng lahat ng Filipino," he told media.

(All the earnings of Pagcor which are about P30 to P35 billion will be used exclusively for medicines for all Filipinos.)

"Punta lang sila sa city health [office] (They can just go to the city health office). I hope it will be utilized properly," he added.

Duterte said he wants to make sure that "no one goes home without buying medicine."

He first mentioned his plan to devote Pagcor funds to health programs during the 2016 presidential campaign season.

Duterte had promised to make the health sector among his top 3 budget priorities. – Rappler.com



Source:
http://www.rappler.com/nation/144097-duterte-botika-ng-bayan-health



---
---

WE ARE NOW ISO CERTIFIED!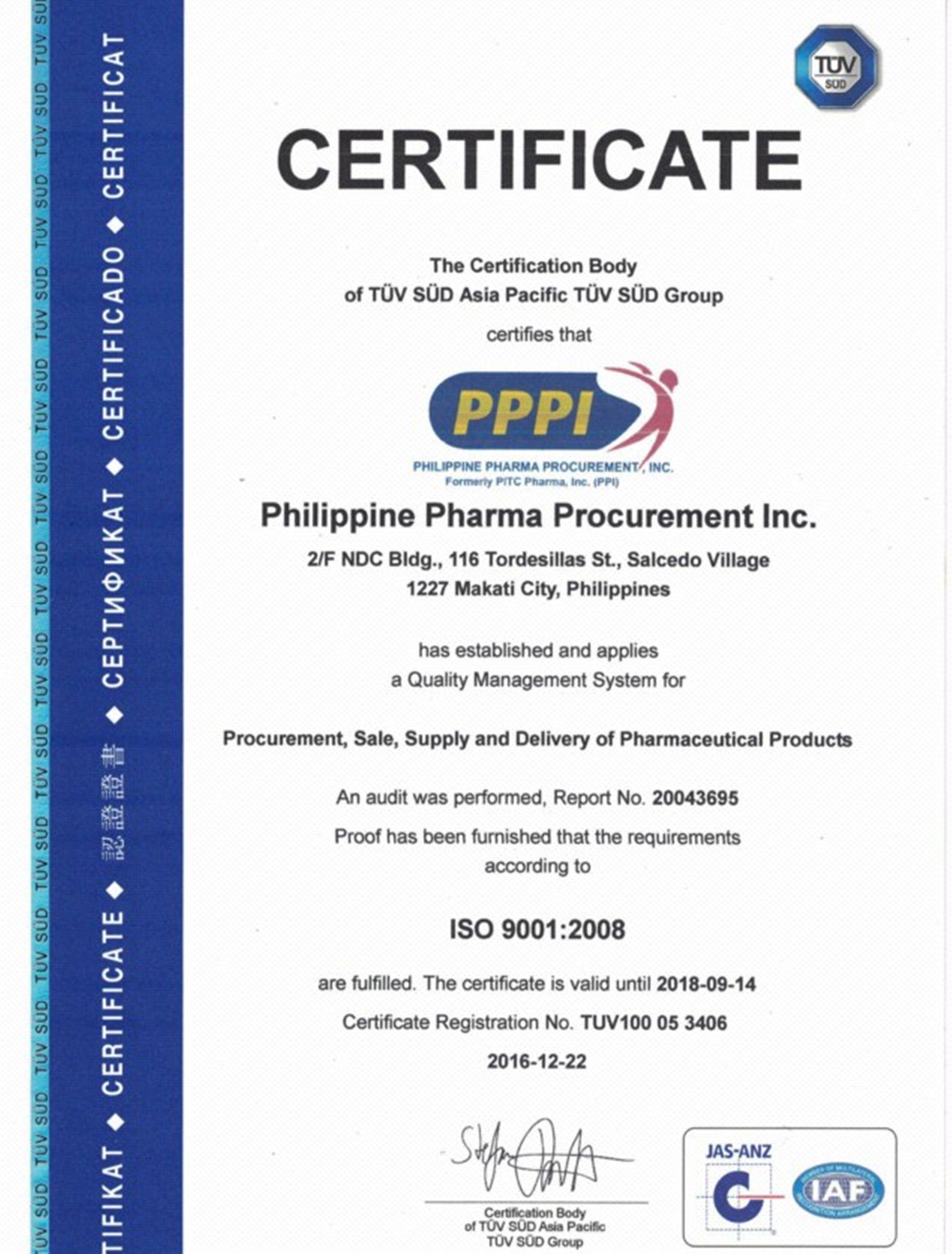 ---